21 Meal Prep Pics from the Healthiest People on Instagram
If you equateA?TupperwareA?with tired leftovers, allow us to change all that. Spending Sunday night batch prepping a weeka??s worth of food is no longer just a ritual for bodybuilders and health food fanatics.A?Meal prepA?is having a moment. And the #tupplife movement (yup, thata??s a thing) is looking more appetizing than ever. Dona??t believe us? Wea??ve got 21 pics straight from Instagram, showing just how epic the planningA?can get. Scroll through for all kinds of #mealprepporn inspiration a?? from a foodiea??s take onA?crockpotA?chicken (hello, tacos forA?days)A?to plastic container formations of Guinness Book of World Records proportions.
Allow this meal prep maven to help you rethinkA?your nutrition game. On tap for this week: PB and berryA?overnight oatsA?for breakfast,A?salmonA?and veggies for lunch, then meatloaf, rice and broccoli for dinner (and dona??t forget the fresh fruits and veggies for snacks). Thata??sA?1,650A?calories a day, this a??Dutchie getting fita?? estimates.A?
You heard it here first: Pre-prepped food can be oh-so-pretty. Take a cue from this vegan foodie, whose typical a??uni luncha?? includes bamboo-infused rice salad, fresh-cut strawberries and mangoes, plus an antioxidant-rich batch of berry tea. Favorite new lunch buddy, confirmed.
According to this clean eating boss, a??#TuppLife is all about being prepared!a?? Cod plus mediterranean quinoa means healthy eats for the week, especially with this bloggera??s jam-packed travel schedule ahead.A?Time to recalibrate ourA?squad goals a?? by breaking out theseA?black reusable containersA?and the kitchen scale.
Chocolate coconutA?proteinA?barsa??You have our undivided attention. Skip the pitstop atA?GNC. Making your ownA?homemade protein barsA?over the weekend will be the best thing you do for yourself this week.
A rainbow of baggedA?veggiesA?is a pot of gold for the time-pressed chef! Instead of whipping out the cutting board every night,A?minimizeA?time in the kitchen byA?getting all your produce washed, chopped, sliced and ready to go. a??With this technique, I only have to choose aA?proteinA?and I have a meal ready in no time,a??A?says the bloggerA?behindA?A Squirrel in the Kitchen.
Mason jar salads, FTW. This Japanese food photoga??sA?masterpieces will inspire you toA?create a feast for the eyes a?? and the belly. First stop, farmera??s market.
Beware of protein fatigue by alternating your favorites throughout the week. Ground beef taco meat followed up by fragrant grilled chicken will stave off taste bud boredom. When youa??ve committed toA?counting macros, ita??s the little things.
Real talk: SundayA?meal prepA?is a??the only way Ia??ve been able to avoid cereal for dinner most nights,a?? says Julie Fagan, fitness instructor andA?PB FingersA?blogger. Hard-boiled eggs,A?homemade almond butter, sweet potato hash a?? all great make-ahead ideasA?(though we dona??t recommend eating them together!).
Healthier swaps in her kitchen means choosing spaghetti squashA?instead of empty carbs. a??One cup of this nutrient-rich vegetable contains only 31 calories as opposed to 220 calories in one cup of regular spaghetti,a?? she says. Not sure what to do with a weeka??s worth? Try thisA?Spaghetti Squash Recipe with Chickpea Tomato Sauce.
Maybe youa??ve hopped on theA?paleo bandwagon, or youa??re giving theA?Whole 30 dietA?a whirl. But that doesna??t mean your breakfast needs to be boring. This one combinesA?baby spinach, bell peppers, a hard-boiled egg and mini turkey meatballs inA?durable glass containers.A?Caveman approved.
Herea??sA?proof from one fitness-loving foodie that varietyA?canA?in fact fit yourA?macros. Beets, olives, berries and greens? BRB wea??re re-writing our grocery list.
ScrambledA?eggsA?or egg whites, plus your favorite proteins and veggiesA?a??A?baked to perfection in 20 minutes or less. What more could a meal prepper ask for? We strongly recommend kickingA?off your week with one of theseA?10 Healthy Egg Muffin Recipes.
#MealPrepPorn at its best. (Seriously, youa??ll want to follow this feed!) When motivation wanes,A?feast your eyes on mouthwateringA?a??grams like these. Wea??re thinking Taco Tuesday, every day of the week.
Need one more taco option? How about thisA?Crock-PotA?chicken recipe from meal prep master Lee Hersh. While youa??re at ita??here areA?9 more slow-cooker recipesA?youa??ll want to bookmark for a rainy day.
Freezer-safe plastic containersA?filled with fresh-cut fruit means youa??re smoothie-ready, any day of the week. Add a couple scoops ofA?protein powder, a splash of almond milk andA?blend. Your morning just got berry delicious.
And the win for straight-upA?commitment goes toa??thisA?personal trainer, who preps 20 meals in one go. IfA?therea??s a world record for most prepped-outA?Tupperware, wea??re thinking this is it.
Mason jars,A?snack containersA?and Ziploc baggies. No transportation method goes untouched in this high-functioning meal prep kitchen. Wea??ll take four of everything, thanks.
Meat and potatoes will get old a?? fast. Thata??s why thisA?self-described a??lazy cooka?? comes up with creative new takes on lunchtime classics. Turkey sammy rut? Try these turkey bacon enoki rolls.
Food Prep Princess, allow us to take a whirlA?throughA?your picture-perfect mealA?prep world. The fitness and nutrition coacha??sA?motto: a??Let your food work for youa??Ita??s not hard, just takes practice!a??A?Preparation plus dedication equalsA?happily ever after.
Sweet potato bites, homemade guaca??this CrossFit-loving RD knows the way to our hearts. Follow her feed for a behind-the-scenes look at the gorgeous (and healthy!) recipes she posts to her blog,A?The Lean Green Bean.
OK, so maybe by now youa??re tired of plastics. Dona??t let that be your excuse, though. Take your prepA?game up a notch with one of theseA?stainless steel containers from LunchBots. After all, sticking withA?food prep helps when your lunch box makes you smile.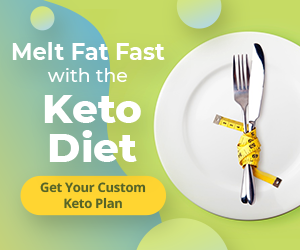 ---
---