28 Days (Meal Plan) Killing Your Fat
The popularity of keto has been skyrocketing over the past few years so it's no wonder that it was included as one of the diets on ITV's Save Money: Lose Weight, a popular series in which different diets are compared based on their effectiveness and cost pound for pound.
The latest episode (Tuesday 19 March, 2019) focused on the following diets, each one assigned to a participant:
The Detox Diet Radical Metabolism
The Vegan Diet
The Keto Diet based on my Keto All Day Cookbook
Calorie-Controlled Plan Pinch of Nom
XLS Meal Replacement Plan
The five participants were matched to a diet based on their lifestyle and eating habits. The duration of the trial was 28 days. The focus of the trial was to reveal how much weight participants lost, how much money they spent and how they felt about the diets.
Which Diet Performed Best?
All of the participants lost weight which is no surprise because they had bad eating habits before the trial (too much sugar, snacking, fast food, etc).
We already know that low-carb diet is the most effective tool for weight loss and there is plenty of research in this area. However, even I was surprised with the results of this trial.
Not only the keto diet outperformed all of the other diets in this episode by a large margin but it outperformed every single diet in the whole history of ITV's Save Money: Lose Weight!
The results of the trial concluded that
The ketogenic diet was the most effective diet. Lorna lost almost 3 stone (41 lbs/ 19 kg) in just 28 days.
The ketogenic diet was the least expensive diet because it only cost Lorna £7 (9 USD) per every pound lost.
Two months later, Lorna is still following the keto diet.
Keto outperformed all of the 25 diets they have ever tested on Save Money: Lose Weight.
This is a huge victory for low-carb and keto. Apart from the health and weight loss benefits, this simple trial showed that a keto diet doesn't have to be more expensive than any other diet. On the contrary, when considering the weight loss results, the keto diet proved to be the least expensive of all diets tested, pound for pound.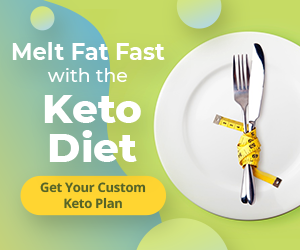 ---
---