9 Things No One Tells You About Weight Loss Surgery
When I was 12, my mother took me to my first-ever Weight Watchers meeting. I don't know how much I weighed back then, but I remember seeing a big "20" on the tag of my denim shorts. At the time, I think I assumed the weight would drop off simply due to regular attendance, but I've learned since that's not exactly how it works. For decades, every pound I lost on every diet I tried came back threefold—the last time I went to Weight Watchers, I was 30 years old and 380 pounds, a "32" stamped onto my pants.
Almost 900,000 people have had some type of weight-loss surgery since 2011, and after seeing the success some of my friends and family have had with bariatric surgery, I decided to go for it too. As of right now, I'm exactly four months out from surgery and down 87 pounds (and my pants say "20" again!). This journey has been a wild one so far, and it's just beginning. While there have been some great moments, I've also experienced some strange surprises along the way. Here's what I've learned post-op.
1. Your tastes and cravings totally change.
Pre-op, I lived on two main food groups: pizza and Chipotle.
Post-op, guess what I can't even stand the smell of? Pizza and Chipotle.
I know; it's bizarre. No one's really sure how or why it happens, but many people who have weight-loss surgery have extreme changes in which foods they like and crave.  Right after surgery, you have to follow a very strict diet. Each surgeon has their own diet guidelines, but mine required one week of only clear liquids, two weeks of "full liquids," which included pudding and Jell-o, two weeks of pureed foods, and then finally onto solids. For the first month after surgery, while I was still deep in the pureed food phase, all I wanted was a big bowl of beef-flavored ramen noodles… and I have never liked beef-flavored ramen noodles.
2. Your posture might get worse…
This is something I had never heard of, even after months and months of reading weight-loss surgery message boards. I used to pride myself on having really great posture, and now? Woof. My shoulders stay rounded no matter how much I try to straighten up, and sitting at a computer for long stretches of time makes them burn like you wouldn't believe. After the first 50 pounds, my back hurt so much that I ended up at the chiropractor four times per week for a month trying to get straightened out again. After asking some of these groups I'm in if anyone else had this issue, I was surprised and relieved to find out that, yeah, it's pretty common.
3. …and your butt isn't going to be happy.
Yup, almost everyone says they feel like they lose all of the padding around their tailbone first. Sitting for a long time, especially on hard surfaces, becomes suddenly, excessively uncomfortable.
4. You're going to go through so much clothing.
On my surgery day, I fit comfortably into a size 30/32 pants and a 5X top. Within three months, I was wearing size 22 jeans, and an XL top was just a little snug. To make matters more… interesting, I started working a job that required business casual clothing, after years of being able to show up for work in leggings, t-shirts, and hoodies.
I've just embraced the fact that for a period of time, I'm going to look like I don't know how to dress myself because everything is always so baggy on me. The pants I bought for my job interview, which fit perfectly, had me looking like Baggin' Saggin' Barry just two weeks later. So if you're ever planning on weight-loss surgery, save some money for a new wardrobe every couple of weeks. Even Goodwill shopping sprees add up after a while.
      CLICK NEXT PAGE TO CONTINUE …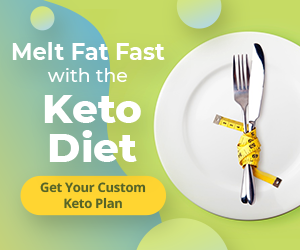 ---
---