A VERY KETOGENIC THANKSGIVING
Thanksgiving is a time to pay homage to the wonderful things, people and places in your life. A?Though I will be spending it with my (very large) family, I am still planning on staying on track with eating gluten-free and low-carb.
It may seem almost impossible. A?The mountains of my favorite high-carb items will be hard to avoid. You know, the mashed potatoes, stuffing and dinner rolls. A?Oh, and the pie. We cannot forget the pumpkin pie.
But this year is going to be a little different. A?Having discovered this way of eating after last years holiday season, Ia??m going to try and make some changes that will still satisfy that holiday bliss with some minor alterations.
Here are some of the recipes that I will be trying.
ROASTED TURKEY AND PAN GRAVY BY LIVING LOW CARB ONE DAY AT A TIME
Gravy is one of the most important aspects of my Thanksgiving feasts! I will pour it over everything, including this delicious roasted turkey!A?Here is the recipe.
ALMOND BUN STUFFING FROM CAVEMAN KETO
I cana??t wait to get my lips on this! Stuffing, without a doubt, is my biggest Thanksgiving vice. I could eat mountains of it slathered in gravy. My stomach, however, begs to differ. This recipe includes sausage which was never traditional in my family, but Ia??m anxious to try!
GARLIC CAULIFLOWER a??MASHED POTATOESa?? FROM NOMNOMPALEO
I have made these in the past for a variety of places where mashed potatoes are usually served. Under chili, over stew, etc. I usually add more butter after all is said and done!Here is the recipe.
AMAZING BREAD BY MARIA MIND BODY HEALTH
This bread is a delicious alternative to most of the gluten-free breads out there that coincidentally all still very high in carbs. This has a great mouth feel and taste and would be a perfect side to my Thanksgiving dinner. Maybe to try and use in my stuffing recipe? The possibilities are endless!A?Here is the recipe.
GREEN BEAN CASSEROLE FROM SUGAR FREE CHIC
Green Bean Casserole was something that I didna??t appreciate until later in my life. Now that I know of ita??s delicious and creamy flavor, ita??s a staple. This recipe should satisfy the usual cream of mushroom soup versions.A?Here is the recipe.
PUMPKIN CHEESECAKE PIE FROM I BREATHE Ia??M HUNGRY
Leta??s face it. Ita??s not Thanksgiving without a slice of spicy and sweet Pumpkin Pie! Mellissa at I Breathe Ia??m Hungry always posts the most amazing photos that have me consistently drooling. I cana??t wait to take a bite into this!A?Here is the recipe.
So there you have it! A list of great Ketogenic Thanksgiving recipes that will be sure to please you and your family! So get that bird in the oven, football and the TV and get grubbina??!
Are there any recipes that you are planning on making this Thanksgiving season? Post below!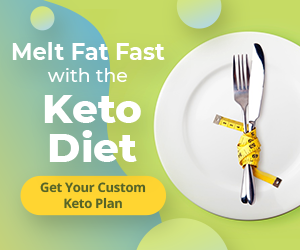 ---
---