COMPLETE BANTING FOOD LIST (GREEN LIST)
Banting is a low-carbohydrate, high-fat (LCHF) diet, named after William Banting, the first person to do it. Ita??s recently been made popular by Professor Tim Noakes in his bookA?The Real Meal Revolution.A?The idea is that this way of eating makes your body switch from burning carbs for energy to burning fat. When following a banting lifestyle, it is imperative that you eat according to the below lists. These lists are formulated around the carbohydrate content of the foods on them. They are based on the colours; green, orange and red. Green being what you can eat in abundance, orange being what you should limit and red is the no-go list. In this article you will find complete banting food lists.
BANTING FOOD LIST :
GREEN LIST
Green is an all-you-can-eat list a?? you choose anything you like without worrying about the carbohydrate content as all the foods will be between 0 to 5g/100g.
It will be almost impossible to overdo your carbohydrate intake by sticking to this group of foods. Overeating protein is not recommended, so eat a moderate amount of animal protein at each meal. Include as much fat as you are comfortable with a?? bearing in mind that Banting is high in fat. Caution: even though these are all-you-can-eat foods, only eat when hungry, stop when full and do not overeat. The size and thickness of your palm without fingers is a good measure for a serving of animal protein.
ANIMAL PROTEINA?(UNLESS THESE HAVE A RATING, THEY ARE ALL 0G/100G)
All eggs
All meats, poultry and game
All natural and cured meatsA?(pancetta, parma ham, coppa etc)
All natural and cured sausagesA?(salami, chorizo etc)
All offal
All seafoodA?(except swordfish and tilefish a?? high mercury content)
Broths
DAIRY
Cottage cheese
Cream
Cream cheese
Full-cream Greek yoghurt
Full-cream milk
Hard cheeses
Soft cheeses
FATS
Any rendered animal fat
Avocado oil
Butter
Cheese a?? firm, natural, full-fat, aged cheesesA?(not processed)
Coconut oil
Duck fat
Ghee
Lard
Macadamia oil
Mayonnaise, full fat onlyA?(not from seeds oils)
Olive oil
NUTS AND SEEDS
Almonds
Flaxseeds (watch out for pre-ground flaxseeds, they go rancid quickly and become toxic)
Macadamia nuts
Pecan nuts
Pine nuts
Pumpkin seeds
Sunflower seeds
Walnuts
SWEETENERS
Erythritol granules
Stevia powder
Xylitol granules
VEGETABLES
All green leafy vegetablesA?(spinach, cabbage, lettuces etc)
Any other vegetables grown above the groundA?(except butternut)
Artichoke hearts
Asparagus
Aubergines
Avocados
Broccoli
Brussel sprouts
Cabbage
Cauliflower
Celery
Courgettes
Leeks
Mushrooms
Olives
Onions
Peppers
Pumpkin
Radishes
Sauerkraut
Spring onions
Tomatoes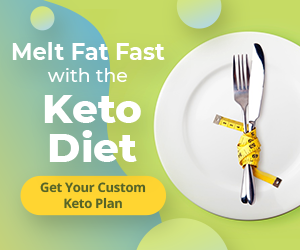 ---
---