My Grocery Master List
My (super supportive) partner does most of our grocery shopping and she asked me to make a list of foods that would nice to have around. This is after some well-intentioned fumbles – like trying to get me gluten-free products that were still high carb.
Obviously this isn't to buy every shopping trip, but she has a good idea of what we are low on/go through quickly and keeps an eye on sales etc. to cycle through the rest. It's tailored to my own tastes, so there are a few items I didn't include (like, uh pork rinds) that might be on your list, but this a good place to start. (In the original I have my faves in red) I tried to break it up into categories for ease of shopping as well as an explanation of why that food is good for this WOE.
Protein:
*Bacon
*Deli meats – Ham, chicken and turkey, Roast beef, Salami
*Sausages – breakfast and spicy.
*Eggs
*Frozen chicken
*ground beef
*Roasts, steaks, chops.
*Shrimp
*Salmon
Veggies:
*romaine or other lettuce – butter, spring mix, etc.
*fresh spinach
*fresh or frozen cauliflower
*fresh or frozen broccoli
*Frozen green beans
*Asparagus
*Pico de Gallo ing – (red)onion, cilantro, tomato, lime
*celery
*mushrooms
*brussel sprouts
Dairy Fats:
*Butter
*Heavy Cream
*Cheese – Mozzarella, Cheddar, Kerry Gold, Gouda, Brie, feta, Parmesan (un-shredded usually saves a few carbs)
*Cream cheese
*Mayonnaise
*Sour Cream
Other Fats:
*Nuts- Almonds, macadamia, and pecans especially
*Coconut oil
*Olive Oil
*Avocados
Treats/Easy Meals:
*Berries – Fresh or Frozen
*Pre-cooked meats – pulled pork, carnitas
*Bacon Crumbles
*Hamburger Patties
*Rotisserie Chicken
*Seltzer water – flavored? La Croix?
*Marinara Sauce
*Frozen Meatballs
*Artichoke hearts
*Pickles
*Lemon
*low carb dips – white queso with green chiles? spinach artichoke?
*low carb prepared foods – caramelize onion and chicken patties?
*canned fish and chicken
*low carb prepared soups – cheddar-broocoli?
Fiber:
*Chia seeds
*flax
*Sunflower seeds
Spices:
*Garlic powder
*Onion powder
Other:
*RoTel
*Diced tomatoes
*Tomato paste
*stock or bullion
*Almond milk
*Salsa
*Almond Flour
*Coconut Flour
*Dawn
*Sponges
*Salad Dressing: Creamy Ceasar, Green Goddess
*Sauerkraut
*KimChi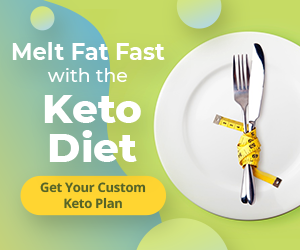 ---
---