Keto Cabbage Roll
The keto cabbage roll is an apt main course for dinner, however, you can have these fulfilling rolls during any time of the day. Moreover, you can prepare these low-carb cabbage rolls ahead of time you need them. You can also freeze the same, even as long as for 2 to 3 months.


Ingredients required
Total Servings – 12
Prep Time – 25 minutes
Cooking Time – 60 minutes
454 grams ground beef
425 grams tomato sauce
411 grams diced tomatoes (drained)
4 garlic cloves (minced)
2 teaspoon Italian seasoning
1 cabbage head
1 cup cauliflower rice
1 egg (large)
1 teaspoon sea salt
1/4 teaspoon black pepper
How to Prepare Keto Cabbage Roll
1 – Preheat the oven to 3500F.
2 – Boil cabbage head for about 5 to 8 minutes or until the leaves turn tender enough to bend in a large water pot.              Remove it from the water and set aside. Save the hot water for later use.
3 – Stir fry the cauliflower rice.
4 – Thoroughly (not overly) combine black pepper, egg, garlic, ground beef, Italian seasoning, sea salt, and tomatoes          in a large bowl and set aside.
5 – In a rectangular or oval baking dish, spread one half of the tomato sauce and set aside.
6 – Delicately remove the leaves from the cabbage. If still not tender, use the saved hot water to boil again.


07 In each cabbage leaf, cut the thick rib in a V shape. Place 67 grams of the beef mixture at one end of a cabbage leaf followed by folding the sides and then rolling it up like a burrito. Place the prepared roll onto the baking dish over the sauce spread.
8 – Repeat step #07 to make 11 more cabbage rolls.
9 – Thoroughly spread the remaining tomato sauce over the cabbage rolls and cover the baking dish tightly using a foil
10 – Bake the cabbage rolls for 1 hour or until the beef is completely cooked through.
11 – Serve hot and enjoy!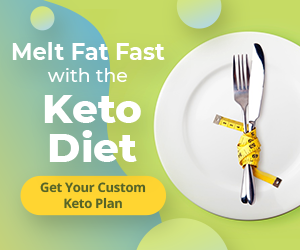 ---
---