KETO LOW CARBS PANCAKES
My craving for pancakes; got me experimenting with a few pancake recipe ideas & ingredients! My motive was to create the perfect golden brown, mildly sweet, fluffy pancakes to fit into my Keto meal plan.
I drew inspiration from Melissa Sevigny's- "Cream Cheese and Egg Pancake" recipe. The replica of the recipe seemed to have an eggy flavor and crepe-like texture. Therefore, for my ketones weight loss pancake recipe, I gave it my twist and infused some additional ingredients. Finally, the result was more like classic pancakes.
Now, there are multiple reasons for the popularity of this pancake recipe:-
*It's super easy to make (just 2 minutes of blending)
*It is a quick mess-free recipe (only takes 4-6 minutes in the pan)
*This breakfast pastry is superbly delicious
*The same pancake batter can be used to make delectable waffles by simply adding some melted butter/blueberry/low-carb chocolate chips
Nutrition Facts:
Each pancake serving contains-
*Calories: 200k
*Fat: 15 grams
*Protein: 9 grams
*Net Carbohydrates: 2 grams (5 grams carbs- 3 grams fiber)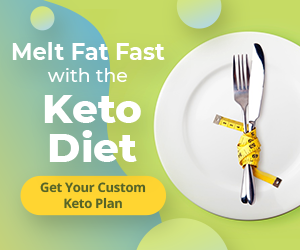 ---
---