KETO LOW CARBS PANCAKES
One day last week my body decided that I want pancakes. I had to create a recipe that resulted in the perfect, fluffy, high protein, low carb pancakes. This post is my success!
I never even liked pancakes to begin with. In the days before keto, I never ordered pancakes at diners, or ever thought highly of them. It's just that my idea of a treat involved pounds of chocolate in all different forms. Pancakes to me were just round pieces of bread in a stack. They were delicious, but I never craved them as much as brownies or cookies.
Even so, for some reason beyond my understanding, I wanted pancakes. And badly. After looking through dozens of recipes for simple, low carb pancakes, there were a few decent ones but they were incredibly high in calories and required tons of ingredients. I wanted something simple and affordable that doesn't involve using up a whole cup of almond flour- that stuff's expensive.
Protein pancakes sounded like a good contender. Unfortunately, the protein pancake recipes I'd been seeing were not looking so appetizing so I did what any desperate Tasteaholic would do in this situation- create my own low carb pancakes. It took a week and 4 official attempts at fluffy, moist, low carb, protein pancakes. It was a great week for us… eating pancakes infinitely more times than usual, and I finally got the right combination of ingredients!
Ingredients:
4

 

ounces

 

cream cheese, softened

4

 

eggs

2

 

teaspoons

 

vanilla extract, or sugar free vanilla syrup

1

 

tablespoon

 

sugar substitute, or more to taste

4

 

tablespoons

 

coconut flour

1 1/2

 

teaspoons

 

baking powder

1

 

dash

 

cinnamon (optional)

1/2

 

teaspoon

 

maple extract (optional)

almond milk or half and half as needed

protein powder
Protein Powder
It's important to know which protein powder to use when baking. You can go the route of unflavored if you wish, but I like to purchase a big jug of Creamy Vanilla flavored Isopure Whey Protein Powder. It's affordable considering the lack of additives and fillers many other brands use. The Creamy Vanilla flavor is 0 carb, full of protein and tastes great. The brand itself packs a lot of greatness into one scoop of the protein powder. It's full of vitamins and minerals and I consider it one of the best supplements to my diet.
You can also try out casein protein powder (which is a similar protein found in milk). It's a slower metabolizing protein and works very well as a thickener in recipes.
Recipe Notes
Not only did I discover the right combination of ingredients (for personal preference), I also fine-tuned my method of making the pancakes themselves. Here are some handy tips I can pass on:
Use Softened Butter
Use softened butter in the pancake batter instead of melted butter, or say coconut oil. This ensures extra moisture in the pancakes since the butter melts while cooking and remains inside the pancakes rather than seeping out.
Cooking on the Right Fat
We tried these pancakes on several different fats including coconut oil, spray oil, butter and bacon grease. We wouldn't recommend using butter as it tends to burn when left on the heat too long. Coconut oil and spray oil worked equally well in creating nice, uniformly brown pancakes. Our favorite oil for cooking pancakes was bacon grease! It made our pancakes extra crispy on the outside without browning them too much.
Watch Your Heat
If your pan/griddle is too hot, your pancakes will burn before they're properly cooked. If your pan is not hot enough your pancakes won't be fluffy – the batter will spread to the edges of the pan and the pancake won't brown properly. Try the pancakes on a medium flame and adjust from there.
Do not Press the Pancake
Due to impatience the first time, I thought the pancake would cook faster if I pressed on it with the spatula after flipping it. I was wrong. Ended up with very tough and dry pancakes.
Flipping Only When Ready
The pancakes should cook on their first side longer than the second side. A good way to tell when the pancakes are ready to be flipped is when the air bubbles that escape through the top are not refilled with surrounding batter. Using a wide spatula, wedge and wiggle it underneath and with one swift motion of the wrist, flip the pancake. When flipped, do not move it, let the pancake cook undisturbed. Moving the pancake around could rip the pancake.
Drench in Butter and Syrup
No matter your diet, a pancake is lonely without butter and syrup. In our case, we used Kerrygold Salted Irish Butter and Walden Farms Calorie-free Pancake Syrup. The syrup tastes great and has 0 grams of carbs.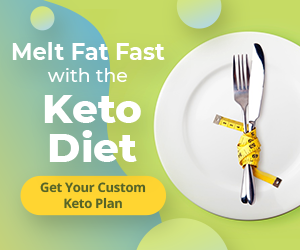 ---
---