Keto Sample Menu 7 Day Plan
The hardest part about getting started is knowing exactly what you can and cannot have.  I'm going to stress that I am not a doctor in any way but I am going to show you what my Keto Sample Menu Plan looks like to give you an idea of what a week for me looks like.  This is the question I get asked a lot:  What does a day eating Keto look like for you?
I've been doing this Keto Diet since January 2017.  In the beginning, I vividly remember how restricted it felt.  I also remember the feeling of sadness because I couldn't have the foods that made me happy for a moment.  Isn't that weird?  Feeling sad because you can't have ice cream or cake?  Honestly, I wasn't for sure that I would be able to stick to such a plan.  I mean, every year we celebrate birthdays and what will I do if I can't have a cake or cupcakes?  Those were my thoughts at the time.  Sad, but true.
I think those thoughts were worse the first week doing the Ketogenic Diet.  You know, the time when you are detoxing your body from all the carbs and sugar you've consumed.  I learned the very first day that I don't drink enough water.  I'm going to guess that most of us don't drink enough water anyway, but you really notice it when you are doing the Ketogenic Diet.  It's a flushing diet so keeping up with your liquids and supplements such as potassium and magnesium are extremely important.  (I'm gonna say it again…  I'm not a doctor.  Be sure to talk to your doctor and get blood work done before starting.)
(I'm gonna say it again…  I'm not a doctor.  Be sure to talk to your doctor and get blood work done before starting.)
These are some beginner rules to live by that helped me.
Good rules to live by doing the Ketogenic Diet:
Always keep your carbs 20 grams or less.
Allowed: Meats, Fish, Poultry with skins/fats, eggs.
Cheese up to 4 oz a day.
Heavy Cream (not milk) up to 2 tbs a day.
Mayo up to 2 tbs a day.
Butter and Olive Oil on veggies and salads.
Veggies – 2 cups leafy greens (a cup is about the size of your fist).
No Grains.
Nuts in moderation because they are not carb free.
Only eat when you are hungry. Listen to your body.
I find if I live by these rules, my numbers always work out.
There's a really good book called Keto Clarity that I highly recommend you read.  It's a great place to get good information if you need it.  I've learned a ton of information from it myself.
One day a girlfriend of mine called me to tell me that she was overwhelmed with all the Ketogenic Diet information out there and didn't understand how it works and didn't know how to start.  I ended up writing a blog post called "Simple Way to Start the Ketogenic Diet" just for her.  It took my non-doctor tone and explains the diet in the way a beginner can understand it.  EASY!  Plus it gives a few tools I used, in the beginning, to help with recipes too.  I'm down 3 sizes since I wrote that article and I just cannot express how happy I am to have started this way of life.
Here's the Keto Sample Menu Plan I promised!  (Printable version is below)
Keto Sample Menu Plan
Monday
Breakfast:
Keto Pancakes w/blueberry syrup, Fried egg(s)
Lunch:
Lettuce with Ranch dressing, cherry tomatoes, and chicken strips
Dinner:
Ribeye Steak with a side salad topped with Salsa & Sour Cream dressing
Tuesday
Breakfast:
Fried Egg(s) and avocado
Lunch:
Salad with hard boiled eggs and Raspberry Vinaigrette dressing
Dinner:
Avocado Beef Bombs
Wednesday
Breakfast:
Poached Egg(s) and bacon (sometimes I add fresh strawberries or blueberries)
Lunch:
Lettuce with Sour Cream & Salsa dressing, and chicken strips
Dinner:
Bacon Cheeseburger Soup
Thursday
Breakfast:
Scrambled eggs (sometimes I add cheese and real bacon bits)
Lunch:
Brussel Sprouts Casserole (I might add chicken if I have leftovers)
Dinner:
Sloppy Joe Salad or BBQ Chicken  (if you make the sloppy joe recipe be sure to omit sugar & sweet potatoes and serve it on lettuce to make it keto friendly)
Friday
Breakfast:
Scrambled eggs with bacon and avocado
Lunch:
Lettuce with Ranch, cherry tomatoes, and chicken strips
Dinner:
Low Carb Pepperoni Pizza with Sugar-Free Marinara Sauce
Saturday
Breakfast:
Scrambled eggs with bacon and avocado
Lunch:
Lettuce with Sour Cream & Salsa dressing and topped with cheddar cheese
Dinner:
Ribeye Steak or Baked Fish served with a side salad and Ranch dressing topped with avocado slices
Sunday
Breakfast:
Breakfast sandwich made with Low Carb Biscuits, Scrambled eggs, bacon and cheddar cheese
Lunch:
Low Carb Beef Casserole served with a side salad and Ranch dressing
Dinner:
Spaghetti Squash bowls
Snack Options for the week
Chocolate Fat Bombs or Low Carb Dark Chocolate Fudge
Halo Top Ice Cream
Avocado
Cello Whisps
Pork Rinds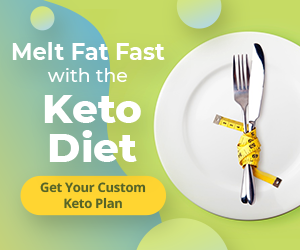 ---
---