Ketogenic Diet – 7 Day Ketogenic Diet Meal Plan
The ketogenic diet (often called keto diet ) dates back to the 1920s and was created by endocrinologist Dr. Henry Geyelin to treating epilepsy. In 1921 Geyelin found that kind of food which he recommended has a positive effect on how the body processes nutrients, leading to fewer attacks in patients. It is very similar to the Atkins diet.
THE KETOGENIC DIET
This diet was created in the 20s by Dr. Geyelin and it is comprised of foods low in carbohydrates and high in fat. He came up with the diet because he found a strong association between a lowered number of seizures in his patients and the absence of foods rich in carbs.
He also discovered a strong link between this type of diet and lower levels of cholesterol, regulation in the blood sugar levels, as well as controlled hunger, and less body fat.
This diet regimen has been proven to be very beneficial for epilepsy, heart problems, diabetes, and Alzheimer's. What you need to do during the diet is eat more protein and healthy fats and fewer carbs.
Ketosis
The Ketogenic Diet is focused on eliminating glucose, same as any low carb diet. The body is known to use glucose to produce energy when we follow a diet rich in carbs. When glucose is unavailable, the body will begin to melt accumulated fat and it reaches a state of ketosis. The diet 'teaches' the body to melt its own fat.
7 Day Ketogenic Diet Meal Plan:
WHAT IS THE DIET ABOUT?
The basic idea of the ketogenic diet is to reduce the intake of carbs and replace them with healthy fats and protein. Below, there is a diet menu for a 7-day ketogenic diet. Let's take a look:
1-Sunday:
Breakfast – Asparagus Poached Egg
Lunch – HUGE Salad with grilled tuna fillet. Easy keto recipe. Some lettuce greens, sliced cucumber, sliced tomato, diced 1/4 avocado, some lemon juice, salt, pepper and garlic powder sprinkled on top. Stir up, add the grilled tuna fillet and enjoy!
Dinner – Easy Chicken Lettuce Wraps
Snack – Kale Chips. These can be eaten any time of day really.
2-Monday:
Breakfast – Green Fruity Smoothie – Low carb fruit like strawberries, lemon, lime, tart apples, cucumber and some kind of greens (spinach, kale, arugula) blended well. Use water to help blend.
Lunch – Zucchini Noodles ("zoodles") with marinara sauce.
Dinner – Chicken Fajita Soup
Snack – Roasted almonds.
3-Tuesday:
Breakfast – Scrambled eggs with Spinach
Lunch – Apple Cabbage Coleslaw. Make sure to use a tart apple. Simple light and fresh recipe. You'll definitely be eating a rainbow with this one. Plus 1 grilled salmon fillet.
Dinner – Sole Meuniere – Lemony fish for dinner with a nice salad.
Snack – Celery sticks with almond butter spread on them.
4-Wednesday:
Breakfast – Egg and chives
Lunch – Jumbo salad: greens of your choice, tomatoes, cucumber, roasted veggies (pick low carb ones), drizzle of tahini, pepper and garlic powder.
Dinner – Garlic Chicken with Veggies
Snack – Roasted sunflower seeds.
5-Thursday:
Breakfast – Scrambled eggs with ground beef. Season with Bragg's Liquid Amino's and ground black pepper. Garlic might be good too!
Lunch – Cucumber Tuna Boats – super fun and easy lunch idea.
Dinner – Ground turkey patties (baked or fried) with salad greens.
Snack – Fried zucchini rounds
6-Friday:
Breakfast – Egg muffins: made how you like them. Add whatever veggies or proteins you like.
Lunch – Beef strips grilled in a pan with balsamic, salt and pepper. Serve with a side salad.
Dinner – Skinny Me Chicken Soup
Snack – Roasted Cauliflower Hummus with veggies.
7-Saturday:
Breakfast – Anytime Veggie Frittata
Lunch – Broccoli Soup
Dinner – Chicken with Lemon
Snack – Apple and Tahini – Make sure it's a tart apple (usually green ones are tart). Dip your apple slices in tahini or other nut butter. YUM.
WHAT TO SNACK DURING THE KETO DIET?
In case you feel hungry between meals, you can freely try out these snacks:
Cheese and olives
2 hard boiled eggs
Dark chocolate with 90% cocoa
Celery with salsa and guacamole
A handful of nuts and seeds
Yogurt with cocoa and pecan butter
Milkshake with low amount of sugar and carbs and cocoa and pecan butter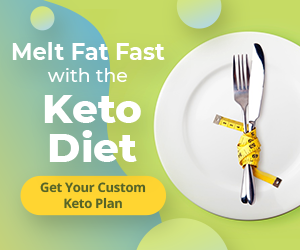 ---
---