Low-Carb Crumbed Portobello Mushrooms
Low-Carb Crumbed Portobello Mushrooms. It can be a tricky one to replace when you start eating low carb. You've got guests coming and you want to put something tasty and crunchy out on the table that can be dipped into a pot of yumminess while they enjoy a drink and a laugh.
Step aside potato chips, you've got no place here. These crumbed mushrooms are crispy, tasty and soooo moreish, especially when combined with a creamy Ranch dip. I used Portobello mushrooms because I love the nice big slices, but any mushroom will do. Just make sure that your slice is a good thickness.
This serves six generous servings, but you could make it an entree and serve four if you wanted? Hmmmmmm, next time. Enjoy!
LOW-CARB CRUMBED PORTOBELLO MUSHROOMS
INGREDIENTS (MAKES 6 SERVINGS)
8 Portobello mushrooms, stems and gills removed (672 g/ 1.5 lb)
2 large eggs
1 cup almond flour (100 g/ 3.5 oz)
¼ cup flaxseed meal (38 g/ 1.3 oz)
¾ cup grated Parmesan (68 g/ 2.4 oz)
1 tbsp smoked paprika
1 tsp garlic powder
½ tsp black pepper
½ tsp sea salt
Optionally, serve with Keto Ranch Dressing
INSTRUCTIONS
Pre-heat oven to 220 C / 425 F. Line a large oven tray with baking paper. Slice the mushrooms into thick slices (approx. ¼ inch/ ½ cm)
Beat the eggs in one bowl and add all of the dry ingredients into another.
Place the mushroom slices, one at a time in the egg bath and then dredge through the dry coating. Make sure each slice is well coated. Place on the oven tray and continue until all slices are coated.
Bake for 10-15 minutes until browned and crispy, turning over halfway through. Hint: You can give them a mist of olive oil spray to help the crisping process.
Let cool on rack and serve with ranch dipping sauce.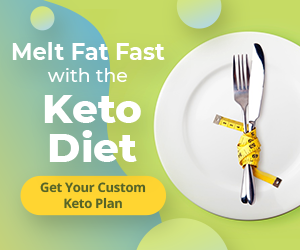 ---
---