LOW CARB MEAL PLAN FOR WEIGHT LOSS
Important role in our diets play carbohydrates. Carbs are our main source of energy. When we cut down on them, it can lead to weight loss success. But it`s not easy or simple and is not always effective. A?To make your body efficient fat-burning machine you need to eat plenty of fat and protein and cut down carbs.
The effects of low-carb diets A?versus low-fat diets on metabolic risk factors were compared in a meta-analysis of randomized controlled trials.A? The analysis showed that low-carb diets can lead to weight loss and lowered risk of cardiovascular disease and even some evidence that these diets can halt or reverse the onset of type 2 diabetes.
LOW-CARB MEAL PLAN FOR WEIGHT LOSS
Start today with low-carb diet, follow this one week meal plan
Day One
Breakfast:A?Scrambled eggs with wilted spinach; apple
Lunch:A?Chicken and red pepper wrap with spicy mayonnaise, carrot sticks and hummus
Dinner:A?Salmon fillet, baked sweet potato and roasted broccoli
Snack:A?WheyA?protein shake; pear
Day Two
Breakfast:A?Full-fat yogurt with cashew nuts and banana
Lunch:A?Chicken, avocado, cucumber, tomato and radish salad with balsamic vinegar dressing
Dinner:A?Beef and onion bolognese with courgette linguini
Snack:A?Protein bar/shake
Day Three
Breakfast:A?Omelette made with onions and mushrooms
Lunch:A?Chicken, mango, cucumber and tomato salad with balsamic vinegar and olive oil dressing
Dinner:A?Free-range sausages with mashed sweet potato and green beans
Snack:A?Yogurt with fresh berries
Day Four
Breakfast:A?Egg fried in coconut oil served with almonds and strawberries on the side
Lunch:A?Free-range sausages, vegetable sticks and hummus; banana
Dinner:A?Turkey burgers with salad and sweet potato chips
Snack:A?Apple; protein shake
Day Five
Breakfast:A?Poached eggs with wilted spinach and granary toast
Lunch:A?Spicy chicken and salad wrap; fruit salad with full-fat yogurt and desiccated coconut
Dinner:A?Beef chilli made with onions and peppers (make a double portion), rice
Snack:A?Protein shake; handful of brazil nuts
Day Six
Breakfast:A?Poached eggs, ham, granary toast and fried tomatoes
Purchase prednisone online Lunch:A?Leftover beef chilli
Dinner:A?Baked haddock, mixed roasted vegetables and new potatoes
Snack:A?Protein shake
Day Seven
Breakfast:A?Scrambled eggs with paprika and lime, wilted spinach and mushrooms
Lunch:A?Chicken breast slices with beetroot and mixed nuts; apple
Dinner:A?Roast chicken and sweet potatoes and roasted broccoli
Snack:A?Frozen mixed berryA?smoothieA?with strawberry whey protein
LOW-CARB DIET TIPS
Stick with it (ita??ll be well worth it in the long run)
Eat more protein (Red meat, poultry, fish and eggs are all ideal options)
Go green (broccoli, asparagus and kale)
IN SHORT WHAT TO EAT AND WHAT TO AVOID
Every day
At least 170g salad greens (spinach, rocket, lettuce etc)
At least 100g non-starchy vegetables (avoid potatoes, basically)
Often
Meat and poultry
Fish
Eggs
Vegetables (apart from potatoes)
Limited quantities
Snacks
Hard-boiled eggs
Nuts
Carrot and celery sticks with houmous
Cottage cheese
Beef jerky (with no added sugar)
Olives
Avocado
What to avoid
Bread and other foods containing flour (eg cakes)
Sugar
Cereal
Fruit juices
Honey
Canned soups
Ketchup, sweet condiments and relishes
Alcohol
a??Fat-freea?? or a??lighta?? products and foods, which often contain hidden sugars and starches
Artificial sweeteners
Fizzy drinks
Pretty much all processed foods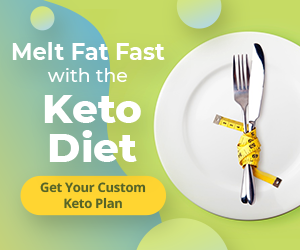 ---
---