LOW CARB SOUL BREAD REVIEW
Are you looking for a tried and true low carb bread recipe that has been adequately tested? Check out the keto friendly Soul Bread recipe!
Low carb Soul Bread became an instant hit and variations of the bread started to pop up everywhere. I learned about the low carb bread recipe on Facebook when a member of the Atkins and LCHF group contacted me to share the recipe on the Low Carb Yum Facebook page.
Although I shared the recipe on my low carb recipe page, it didn't get much engagement and very few people saw it. So, I decided to give the recipe a try and share my thoughts on the recipe here on my blog where it would be seen by a lot more people.
Low Carb Soul Bread
Soul Bread uses whey protein as the low carb flour substitute. There are a lot of different whey protein brands out there and some did not produce great results.
The creators of the recipe recommend using the two brands that tested well. These brands are Nature's Best ISOPURE Whey Protein and Hoosier Hill Farm Whey Protein Powder.
I used the Hoosier Hill Farm brand of whey protein as it came in a smaller amount at the lowest cost. The recipe calls for 1 2/3 cup of whey protein for the 9×5-inch loaf which isn't too bad. I should be able to make at least two loaves with the amount of protein powder in the bag.
My son, who is into weight lifting and muscle building, discovered my large container of Designer Whey Protein Powder and used most of it up. Since I was almost out, I needed to replenish my supply anyway.
The bread had a very good rise after it was baked. I used a stoneware pan sprayed with a bit of oil. The bread popped right out!
I liked the nice crunchy crust that the bread had. The top wasn't smooth, but it wasn't noticeable after slicing.
The Hoosier Hill Farm package is a bit small. I will order the Nature's Best ISOPURE Zero Carb and try that in the Soul Bread recipe next time.
The batter was pretty light and airy. I gave it a taste and it had a nice flavor so I left the touch of sweetener out.
A lot of commercial breads have sugar added as a flavor enhancer. The Soul Bread recipe leaves this as an option to add a few drops of either liquid sucralose or stevia.
You'll get 16 slices of bread out of the 9×5-inch loaf. At 1g carb per slice, it's a bread that is even safe for low carb induction. You can have a slice with your eggs, make a grilled cheese sandwich, or just serve it with a pat of butter.
Low carb Soul Bread has a very nice light texture. It is a great bread to make sandwiches with. I did find it a little dry near the edges, but otherwise, it was very good.
The bread was perfect served warm out of the oven with a little Kerry Gold butter. I also took some slices into work for breakfast and it kept me full the whole morning.
If you've been searching for the perfect low carb bread recipe, I encourage you to give Soul Bread a try. Just be sure to use the whey protein that tested well as not all brands of whey protein gave good results by those who experimented with the recipe.
Low Carb Soul Bread
Are you looking for a tried and true low carb bread recipe that has been adequately tested? Check out the low carb Soul Bread recipe!
Ingredients
12

ounces

cream cheese

softened

1/4

cup

butter

4

eggs

2

drops

Sweetleaf stevia drops

optional, or liquid sucralose

1/4

c

heavy whipping cream

or half and half

1/4

cup

olive oil

1 2/3

c

unflavored whey protein

** (preferably zero carb)

1/2

tsp

salt

1/3

tsp

baking soda

1

tsp

xanthan gum

2 1/2

tsps

baking powder

1/4

tsp

cream of tartar
Instructions
Preheat oven to 325 F. Prepare a bread pan (9″ x 5″) or molds.

Put cream cheese and butter in large microwave safe dish . Microwave for 1 minute.

Take out and blend well with stick blender (or hand mixer)

Add eggs, few drops of sweetener, heavy cream, and olive oil and blend real well.

Blend all dry ingredients in separate bowl.

Add dry ingredients to cream cheese mixture and stir well with spoon or spatula. Don't use mixer or hand blender for this step because it will whip it too much.

Pour into a greased pan or silicone mold and bake at 325 F for 45 minutes, or until golden brown. The bread may be dry on top but adding melted butter helps if you're eating it right away. Once cool, wrap in plastic to store.
Recipe Notes
** Not all isolate protein powders produce great results.
Nature's Best ISOPURE Whey Protein and Hoosier Hill Farm Whey Protein Powder are two brands that tested well. Protein from the powder typically breaks down in baking so protein available may be less than stated.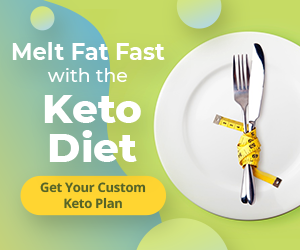 ---
---