Which protein recipe is the best? YOU be the judge!
Ok, forget that a??othera?? election. This is the REALLY important one! Your fellow Foodies have put forth recipes to win a full canister ofA?Fit Frappe. Five finalists were chosen. Now ita??s time for YOU to decide who wins!
And just because I love youa??for votinga??five of you will win one of these:
AA?sampler pack of Fit FrappeA?that comes with all five
flavors:A?Espresso,A?Mocha,A?Vanilla,A?Vanilla LatteA?andA?Chocolate! Trust mea??you
wanna try this stuff. Ita??s good!
Remember: you have to vote to win!
Voting is Simple. Herea??s what you do:
Decide which recipe you like best.
Vote for that recipe by leaving a comment below. You
can only vote once, so choose wisely!
Be sure to include an email address where I can contact
you if you win!
Want extra chances to win? Get TWO extra chances each (for a total of FOUR extra chances) by doing the following:
(NOTE: If youa??ve already done any of the above, IT STILL
COUNTS! Let me know in your comment so I can give you credit!)
Nowa??onto the recipes.
TEAM ESPRESSO: Penneya??s a??Wake Your A$$ Up!a?? Shake Buy antabuse canada
1 c. cold coffee
2 tbsp. Coffee Mate sugar-free Caramel Macchiato Creamer (or to taste
1 serving ofA?Fit Frappe EspressoA?(the 8 oz. size serving OR A?1/2 the sample pack)
1 tbspA?Torani sugar-free caramel syrup
(Penneya??s) Directions:
a??Shake it up, baby! And because I am a loon and have to work til midnight, I poured this over COFFEE ICE CUBES! Wheeeea??


TEAM MOCHA: Bridgeta??s Ode to Joyous Almond Shake

order viagra
Fit Frappe mochaA?(8 oz. serving)
1 pump (1 tbsp)A?sugar-free coconut syrup
1/2 pump (1/2 tbsp)A?sugar-free almond syrupA?(or sub 2 drips of extract)
8oz milk of your choice (coconut or almond are nice)
Ice
Directions:
Blend with your method of choice (I use theA?Super Chill Method).A?If you are adventurous (and have time) sprinkle with some fresh toasted almonds orA?unsweetened coconuta??or sugar-free whippage (whipped cream)!
TEAM VANILLA: Alysona??s Orange Creamsicle Shake


1 servingA?Fit Frappe VanillaA?(8 oz. serving)
8 oz. preferred liquid (milk, water, etc.)
1/2 sugar-free orange drink stick
Ice
Directions: Combine in the blender for a tasty treat!


TEAM VANILLA LATTE: Danaa??s a??Big Train Vanilla Latteccino Chaia??
1 heaping tbsp.A?Big Train Spiced Chai
1 serving (8 oz. size)A?Vanilla Latte Fit Frappe
3 oz. unsweetened vanilla almond milk
2 packets Truvia
7-8 ice cubes
To prepare, Dana recommends BFa??s very own a??Super Chill MethodA?for making a Protein Frostya?? but herea??s Danaa??s recap:
Turn on the blender and whiz it up, and trickle another 2-3 ounces of unsweetened vanilla almond milk into the blender (either through the top if ita??s safe to do so, or by stopping the blender and adding it.A?
After 6-8 seconds of whizzing around, stop the blender and shake the container as needed to keep it whizzing around. Once all the big pieces of ice have been whizzed into your drink, youa??re ready to conquer your Big Train a??Latteccino Chai.a?? Ita??s so thick and rich that you HAVE to drink it slowly a?? or risk getting a brain freeze!!a??
TEAM CHOCOLATE: Wendya??s Vegetarian-Friendly Chocolate Microwave Cake


1 scoop chocolate protein powder
1 tbsp unsweetened cocoa powder
1 packet stevia
1/4 tsp baking soda
1/4 tsp baking powder
1/4 cup unsweetened applesauce
3-4 pumps of sugar free davinci syrup (I useA?vanilla)
You want a thick consistency a?? like that of playdough. press it down into the bottom of a microwave safe container. Microwave for 60-90 seconds.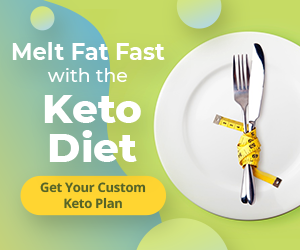 ---
---