Quick List of Low Carb Vegetables
When it comes to creating your low carb meal plans, its all about personal preference. I used to just refer people to the Acceptable Foods List on the Atkins website for a great list of foods you can easily eat on a low carb diet. However, they have redesigned their website and made it a bit of a scavenger hunt to locate that low carb food list.
They also tucked in a lot of enticing ads for their ?new plans? and fake food products which I dont personally care for so I cringe when I send people over there for a food list.
Most fish, poultry and meats dont contain carbs so you can enjoy those food freely. Fatty meats are preferable, such as salmon and ribeye for example. Be cautious of pre-packaged meats though, and be sure to read your labels!
Your goal is to eat no more than 20 net carbs per day, and 12-15 of those daily carbs should come from vegetables. Note: MUST track your foods in order to successfully stick to a low carb diet, and reap the healthy & weight loss benefits!
List of Low Carb Vegetables:
Vegetable | Serving Size | Net Carbs (Alphabetical Order)
Alfalfa sprouts | 1/2 cup/raw | .2
Artichoke | 1/2 medium | 3.5
Artichoke hearts | 1 canned | 1.0
Arugula | 1 cup/raw | .4
Asparagus | 6 spears | 2.4
Avocados | 1/2 whole (raw) | 1.8
Bamboo shoots | 1/2 cup | 1.2
Bok choy | 1 cup/raw | .4
Broccoli | 1/2 cup | 1.7
Broccoli raw | 1.2 cup | .8
Broccoli rabe | 1/2 cup | 2.0
Broccoflower | 1/2 cup | 2.3
Brussels sprouts | 1/4 cup | 1.8
Cabbage | 1/2 cup (raw) | 1.6
Cauliflower | 1/2 cup (raw) | 1.4
Celery | 1 stalk | .8
Chicory greens | 1/2 cup/raw | .1
Chives | 1 TBSP | .1
Collard greens | 1/2 cup boiled | 2.0
Cucumber | 1/2 cup | 1.0
Daikon | 1/2 cup | 1.0
Eggplant | 1/2 cup | 2.0
Endive | 1/2 cup | .4
Escarole | 1/2 cup | .1
Fennel | 1/2 cup | 1.8
Green String Beans | 1 cup | 4.1
Hearts of palm | 1 heart | .7
Iceberg lettuce | 1 cup | .2
Jicama | 1/2 cup | 2.5
Kale | 1/2 cup | 2.4
Kohlrabi | 1/4 cup | 2.3
Leeks | 1/2 cup | 3.4
Mushrooms | 1/2 cup | 1.2
Okra | 1/2 cup | 2.4
Olives green | 5, each | .1
Olives black | 5, each | .7
Onion | 1/4 cup | 4.3
Parsley | 1 TBSP | .1
Peppers | 1/2 cup/raw | 2.3
Pumpkin | 1/4 cup | 2.4
Radicchio | 1/2 cup/raw | .7
Radishes | 6, each | .5
Rhubarb | 1/2 cup (unsweetened) | 1.7
Romaine lettuce | 1 cup | .4
Sauerkraut | 1/2 cup (drained) 1.2
Sauted mushrooms | 1/2 cup 1.0
Snow peas and snap peas in a pod | 1/2 cup with pods | 3.4
Spaghetti squash | 1/4 cup boiled | 2.0
Spinach | 1/2 cup | 2.2
Summer squash | 1/2 cup | 2.6
Swiss chard | 1/2 cup | 1.8
Tomato | 1/4 cup | 4.3
Turnips | 1/2 cup | 3.3
Water chestnuts | 1/4 cup (canned) | 3.5
Zucchini | 1/2 cup | 1.5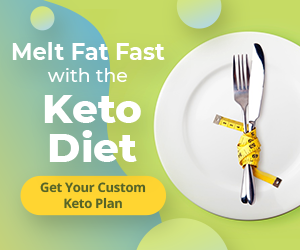 ---
---