YUMMY CHEESY CHEDDAR CAULIFLOWER RICE
YUMMY CHEESY CHEDDAR CAULIFLOWER RICE The weeknights are always the hardest. I mean, who has time to cook? I know I struggle with the What To Eat questions multiple nights a week. When you are trying to eat low carb, it can be hard to get a quick dinner on the table. One of my favorite things to eat is this Cheesy Cheddar Cauliflower Rice. It's pretty much a side dish, but if no one is looking I could totally eat the whole thing. What I love about it is that it can be made in 10 minutes. I love that and the fact that the entire family likes it.
CHEDDAR CAULIFLOWER RICE IS A QUICK SIDE DISH THAT TASTES GREAT AND IS PERFECT FOR A WEEKNIGHT. WITH ONLY 2.2 NET CARBS PER SERVING, IT IS GREAT FOR KETO AND LOW CARB DIETS.
YUMMY CHEESY CHEDDAR CAULIFLOWER RICE
I buy bags of fresh riced cauliflower at Costco. I found some frozen riced cauliflower there last time which I bought, but haven't tried yet. The fresh is easy to use, but it goes bad rather quickly. You'll know when it goes bad because it gets slimy and your fridge stinks!
It may seem like you are using a lot of cauliflower rice, but it does cook down. This recipe makes 4 + servings of cheddar cauliflower rice, but it can easily be halved.
Cheesy Cheddar Cauliflower Rice
yield 4 servings
Ingredients
4 cups riced cauliflower
1 tablespoon butter
1/2 teaspoon seasoned salt
3 tablespoons cream cheese
2 cup cheddar cheese, grated
salt and pepper to taste
optional toppings of bacon and green onions
Instructions
In a large pan, melt butter and stir in riced cauliflower on medium heat. Add seasoning. Continue to cook the cauliflower for 7-8 minutes until the color of the cauliflower is less solid opaque. Turn down heat and stir in cream cheese and cheddar cheese until melted. Sprinkle pepper and green onions and bacon if desired.
courses side dish
cuisine low carb/keto
Nutrition Facts
Serving Size 1/2 cup
Amount Per Serving
Calories 309
% Daily Value
Total Fat 25.4 g
39%
Saturated Fat 15.9 g
80%
Unsaturated Fat 0.9 g
Cholesterol 79.4 mg
26%
Sodium 714 mg
30%
Total Carbohydrates 5.2 g
2%
Dietary Fiber 3 g
12%
Sugars 2.7 g
Protein 17 g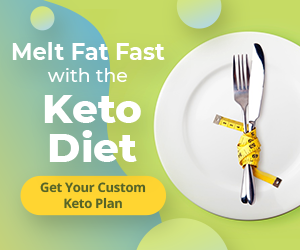 ---
---