COMPLETE ZERO CARB FOOD LIST
When we talk about zero carb foods the list is more limited, especially in veggie and fruit area. There are more than 100 choices for richly satisfying meals.
Zero carb foods were hard to find, but not anymore.
Many food companies make claims about the amount of carbohydrate in their products
If the food has less than one gram of carbs the law allows food companies to print a?? zero gramsa?? on label.
The total carbohydrate tells how many grams of carbohydrate are in one serving. Be careful when reading the label. There can be more than one serving in the package, so if you eat more than one serving, you will need to multiply the grams of carbohydrate accordingly.
LIST OF FOODS WITH NO CARBS
In every food group there are zero carb foods, when going no carb ita??s easy to enjoy variety of foods.
Zero Carb Meat
High in protein and vitamins, most natural meats have zero carbs.
These natural meats have no carbs:
Pork
Beef
Veal
Lamb
Fowl (goose, turkey, chicken, hen, quail, duck )
Organ Meats (heart, brains, kidneys, tongue, liver)
Game Meats (ostrich, venison, bison, elk, caribou)
Exotic Meats (such as ostrich and emu)
ZERO CARB SEAFOOD
Fresh (unprocessed) seafood is zero carb:
Bass
Trout
Salmon
Tuna
Sardine
Cod
Flounder
Sole
Halibut
Sardine
Haddock
Swordfish
Catfish
These options have trace carbs:
Squid
Shrimp
Crab
Lobster
These options have a bit more:
Clams (count .38 net carbs per clam)
Oysters (count .37 net carbs per oyster)
Mussels (count .35 net carbs per mussel)
ZERO CARB SEASONING
Most Hot Sauces
Ground Cinnamon
Yellow Mustard
Salt and Pepper
Vinegar
Pre-mixed Seasonings (check the label)
Dill weed
Chives, Basil, Oregano, Rosemary, Thyme, etc.
ZERO CARB OILS AND FATS
The following fats and oils have zero carbs:
Avocado oil
Olive oil
Fish oil
Walnut Oil
Coconut oil
Grass-fed butter
Animal Fats (including lard)
Less healthy oils:
Sesame oil
Mayonnaise (check each label)
Vegetable Shortening
ZERO CARB BEVERAGES
These beverages are zero carb:
Order dapoxetine USA
Tea
Water
Club Soda
Sparkling Water
Coffee
Diet Soda (watch the artificial sweetener)
ZERO CARB SWEETENERS
sucralose
saccharine
stevia
ZERO CARB ALCOHOL
Drink alcohol with caution. Before it burn fat for fuel, your body will burn alcohol. Your body will return to burning fat, after it metabolized the alcohol.
Whiskey
Vodka
Gin
Rum
Tequila
Scotch
ALMOST ZERO FRUITS AND VEGGIES
Great choices for going zero carb are leafy green vegetables ( lettuce, celery, spinach, turnip greens )
Serving size: 1/2 cup
Spinach .2
Lettuce .23
Parsley .39
Celery .7
Avocado .5
Radish .5
Bok Choy .67
Serving size: 1/4 cup
Mushrooms .5
Cabbage .5
Raspberries .7
Broccoli .8
Cucumber .9
Garlic (1/2 clove) .5
Pokeberry Shoots .5
Asparagus (3 pieces) .6
Coconut .5
Yellow Squash .7
Cauliflower .7
ALMOST ZERO EGGS AND DAIRY
EGGS
Fried, scrambled, omelets, quiche, boiled, deviled and of course a?? egg salad, eggs are so versatile
The eggs are almost zero carb
HEAVY CREAM
Each brand of cream is different so you need to check the labels.
Heavy CreamA? .38 net carbs per tablespoon.
Half-and-HalfA? .2 to 0.8 net carb per tablespoon.
ALMOST ZERO CHEESE
Serving size: 1 oz = 1a?? cube = 1/4 cup grated (approx.)
Asiago .9
Goats .6
Fontina .4
Muenster .3
Provolone .6
Mozzarella .6
Ricotta .8
Cheddar .3
Brie .1
Camembert .1
Edam .4
GruyA?re .1
Havarti .7
Colby .7
Parmesan .9
Blue .6
Mexican Blend Cheese .5
Gouda .6
Monterey .1
Neufchatel .1 to .8
* This list goes on and ona?? Try something new and be adventurous !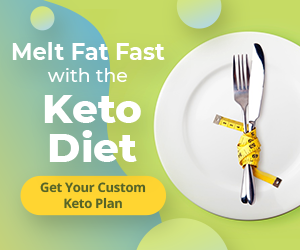 ---
---